In jewelry, a necklace is made in the form of a hoop or chain with decorative inserts. The decorative elements are distributed evenly throughout the decoration. They are set in a frame made of noble (gold, silver, platinum) or base metal.
Types of necklaces
Necklaces vary in length and appearance. There are several basic types of jewelry. Only the design and the materials used change from year to year.
Collar
Outwardly, it resembles a collar decorated with jewelry stones. The length of the jewelry is about 35 cm. It fits snugly around the neck at the level of the collarbones. The collar is an evening decoration. It is worn under a dress with bare shoulders or a deep neckline.
Choker
The decoration is 40 cm long and sits high on the neck. It differs from the collar in a looser fit. Decor – pendants, inserts, scallops. A separate subspecies made of velvet fabric is called velvet.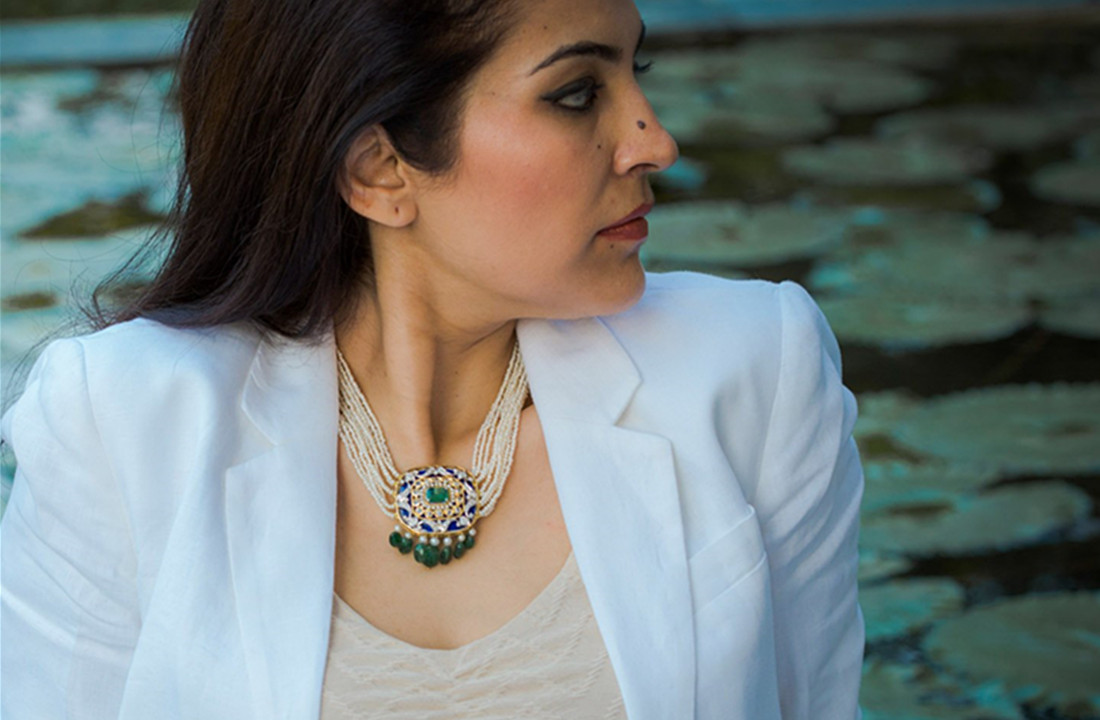 Princess
The decoration is 46 cm long and sits slightly below the collarbone line. The shape can be different: from the classic round to non-standard, reminiscent of an ornate pattern. Usually decorated with a variety of decorative gemstone inserts.
Matinee
Neck accessory 56 cm long, sits in the center of the chest or slightly higher. Draws maximum attention to the décolleté area. It is best to wear it with a dress that has a high neckline.
Opera
It is made in the form of one or several threads, studded with small stones. The length of the jewelry is 76 cm. It falls below the bust line. Opera goes well with different clothing options. It can be combined with both a deep neckline and a blind collar. The combination of a long and short necklace – a choker or a collar – looks interesting.
Sautoir
Other names are rope, lariat. It is considered the longest necklace: the minimum length is 87 cm, but sometimes it can reach 180 cm. The neck ornament sits at the level of the navel or falls below it. Sautoir does not have a clasp – it is a thread tied in a knot or threaded through a ring.